OMNIA 9
---
Mis à jour le : 24 août 2018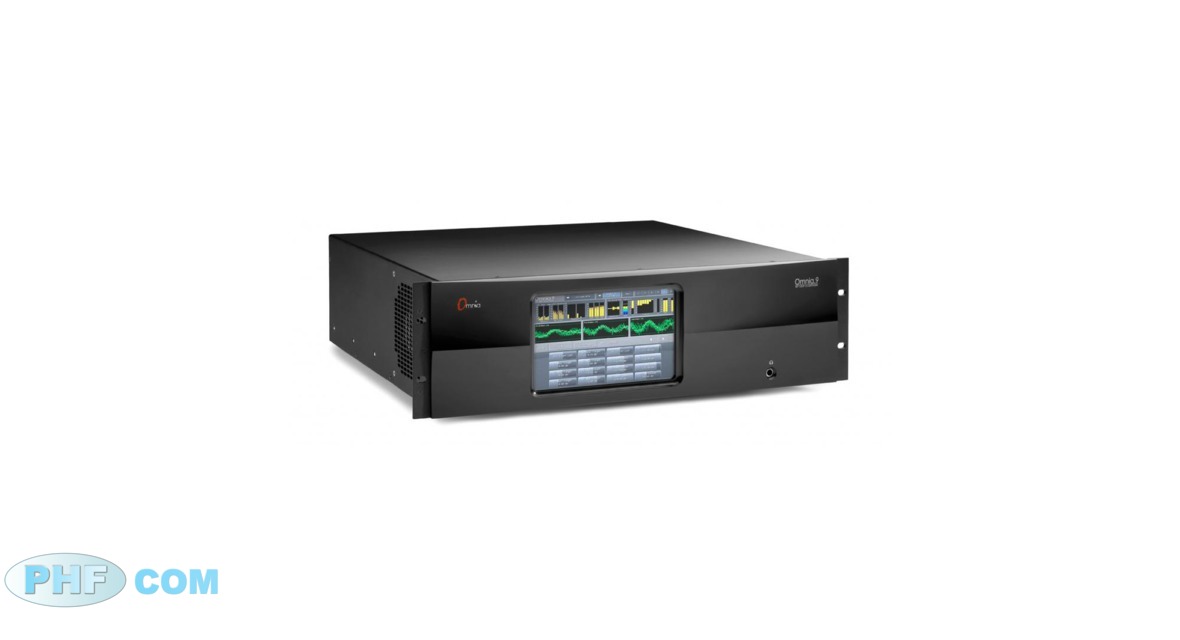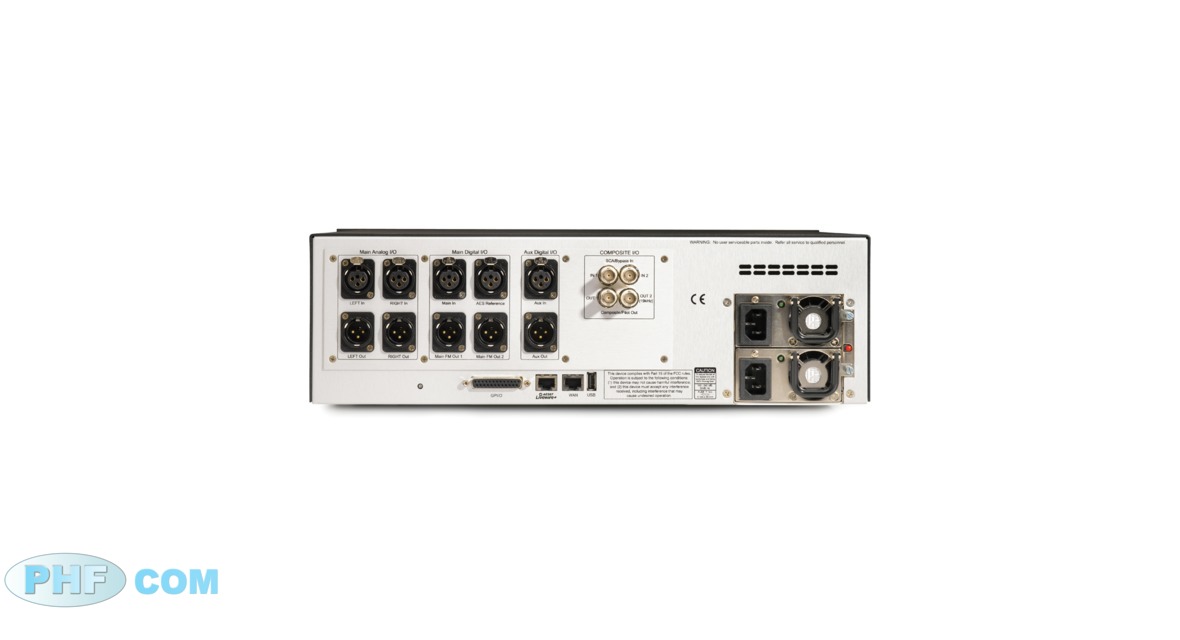 OMNIA.9 SPECIFICATIONS
Frequency Response
+/-0.5dB 20Hz to 15kHz, 17.5kHz in extended mode
Signal to Noise Ratio
Greater than -80dBu de-emphasized, 20Hz to 15kHz
System Distortion
Less than 0.01% THD below pre-emphasis, inaudible above

Stereo Separation
65dB minimum, 20Hz to 15kHz, 70dB typical

Digital Output Level
Adjustable from -24.0dBFS to 0.0dBFS in 0.1dB increments

Stereo Baseband Output
Adjustable from -2dBU to +22dBU (0.1dB increments) into 600-Ohms, 20-Ohm output impedance
A/D Conversion
Crystal Semiconductor CS5361, 24 bit 128x over-sampled delta sigma converter with linear-phase anti-aliasing filter.

Pre-ADC anti-alias filter, with high-pass filter at <10 Hz

D/A Conversion
Crystal Semiconductor CS4391, 24-bit, 128x oversampled
External Sync Input
Per AES11 Digital Audio Reference Signal (DARS), reference for digital output sample rate.

Range is 32kHz to 96kHz.

Analog I/O
Two balanced, EMI filtered XLR connectors

Stereo Generator Connections
Four 75-Ohm BNC female, two inputs, two outputs

(FM style only) AES/EBU In & External Sync
Digital I/O
AES/EBU via four XLR connectors for Main and Aux Digital programs (two stereo in, two stereo out)
Ethernet
Shared RJ45 supporting 100 and 1000BASE-T Ethernet connections
Power Requirements
100-264 VAC, 47-63Hz autosensing, dual PSU

Power Connector
Dual IEC male, detachable 3-wire power cords supplied

Power Supply
Internal dual redundant, hot-swappable

Environmental
Operating: 0 to 50 degrees C

Non-operating: –20 to 70 degrees C.